Eco-Education Centre Matang Forest
Forest Eco-Education Centre Matang Matang district located in Perak. Other facilities available in this forest are rest huts, campsites, chalets, boat jetty and toilet.
Open from 7.00 am to 6.00 pm. For camping and overnight, please contact the District Forest Office. No admission fee is charged.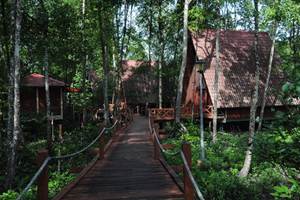 How to Get Here?
Own vehicle or public transportation such as taxis.
Highlights:





Facilities:









Location:
10 km from Taiping City and 84 km from the city of Ipoh, Jalan Ipoh -Taiping. Forest Eco-Education Centre Matang, Kuala Evening located in Forest Jebong.
District Forest Office Larut & Matang
34000 Taiping, Perak
Tel. : 672 605-8072
Fax: 743 605-8067